John Forneiro - Coach

John was a D1 pitcher at Northeastern University (NU) in Boston, MA. In 1994, John posted a 7-1 record with a 2.20 ERA (28th in country), helping lead his team to a North Atlantic Conference (NAC) championship and a birth to the NCAA Regionals at the University of Tennessee. John racked up multiple ECAC and NAC pitcher of the week awards and was twice voted to the New England All Star team. As a senior captain in 1996, John became the only pitcher in NU history to throw 2 no hitters, one against nationally ranked FAU and one against Hofstra. John held his opponents to a .175 batting average hurling 9 complete games in 10 starts. John was named the 1996 NU Student Athlete of the Year. John was selected 2 consecutive summers to play for Hyannis of the Cape Cod league, the most competitive and prestigious college summer league in the country. John finished his career with a 3.36 ERA over 200+ innings. John is 4th in NU history for wins in a season (7), 4th in career complete games (19), 2nd in career shutouts (4) and 10th in fewest hits per nine innings in a season (5.74). John was an Academic All-American, graduating from NU Summa Cum Laude with an Accounting/Business Administration degree.
Prior to that John was a member of the only team in Smithtown High School history to win a State Championship in 1990, in which he was the winning pitcher of the State Championship Final. An accomplished local talent, John was inducted into the Smithtown Athletic Hall of Fame in 2011.
In recent years John has coached numerous local teams, run softball clinics and private training, and helped restart the Kings Park Youth Lady Knights travel softball program which now fields competitive local teams from 8u-18u where he was head coach of the 18u team. In the fall of 2020, John became the head coach of Team Beast 16u which was the first Team Beast Softball squad fielded at any level.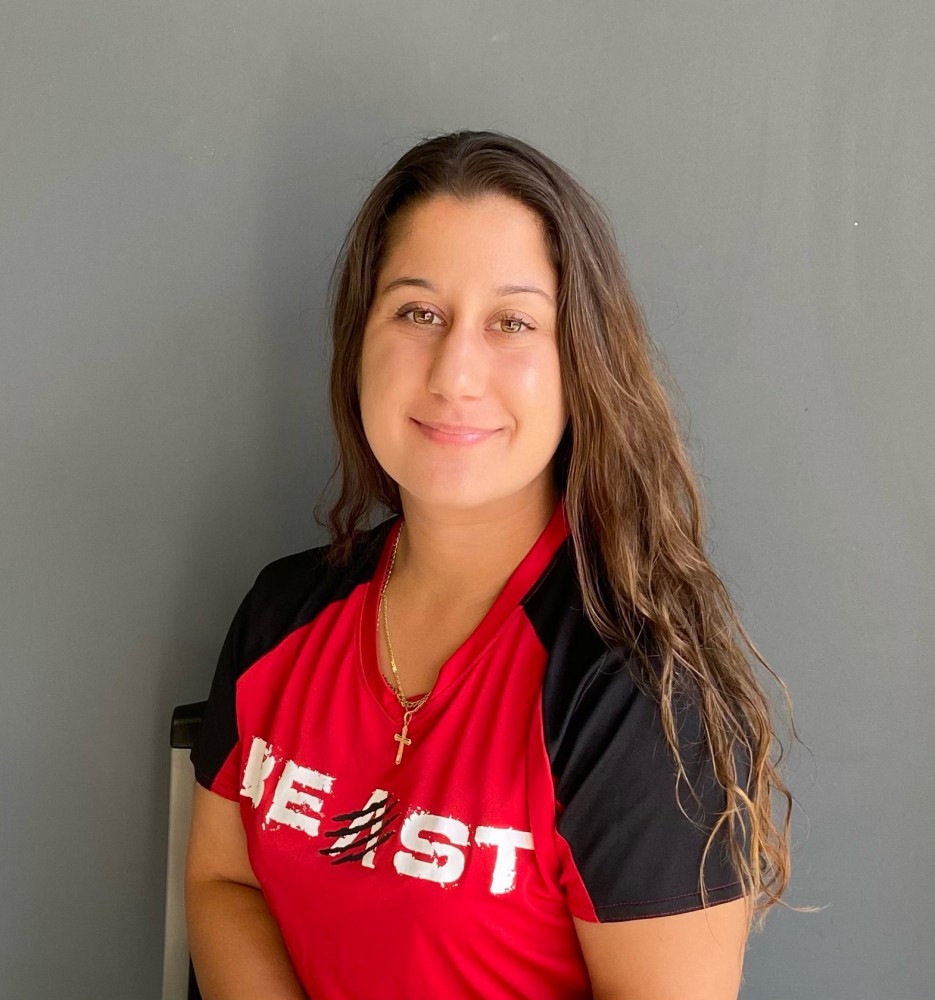 Leah Mele - Coach
Leah was a standout SS/2B for the LIU Post Softball team between the years of 2016 – 2019. She was a two-time selection to the ECC All Conference Teams. She was a career .307 hitter with an outstanding fielding percentage of .964. Listed below are Leah's career highlights and accolades. We are excited to have Leah a part of Team Beast Softball. She will work side-by-side with Jamie Apicella developing our infielders and assisting with our hitting philosophy throughout the organization.
2019:
Second Team All-ECC
Started all 62 appearances
Tallied 11 multi-hit games
Ranked 27th in Division II, striking out just once every 31.2 at-bats
Struck out just five times during 156 at-bats
Compiled a .301 average with 47 hits, six doubles, and four home runs
Scored 36 runs and drove in 21 runs
Hit her first career home run against Adelphi (Mar. 14)
Hit a walk-off home run against Wilmington (Mar. 24)
Drove in four runs with a grand slam against Dominican (Mar. 28)
Scored three runs during game two against Queens (Apr. 28)
Recorded one hit against Young Harris in the NCAA National Championship

2018: Selected to the All-ECC first-team … Started all 57 games, hitting .333 with 58 hits and 27 runs batted in … recorded a 13-game hitting streak … tallied 14 multi-hit games, including a four-hit outing against American International … drove in three runs against Georgian Court and American International … scored a pair of runs to help lead the Pioneers past Bridgeport and NYIT.

2017: Started in 15 contests before missing the remainder of the season due to injury … hit .243 with nine hits and two doubles … ripped three hits and drove in two runs in a win against Saint Anselm … scored a pair of runs against Minnesota Duluth … doubled and drove in a run against Mercy.

2016: Started all 53 games for the Pioneers at shortstop … batted .301 on the season in a team-high 183 at-bats … was second on the team in hits (53) and assists (133) …third on the team in on-base percentage (.365) … fourth in doubles (8) and total bases (63) … went a perfect 2-for-2 with a double and two runs scored in a 10-2 win over Felician (Mar. 9) … hit 2-for-4 with a double, RBI, and run scored in a 4-0 victory against NYIT (Apr. 17) … had an impressive 3-for-4, two-RBI performance against NYIT (Apr. 20).

Prior to LIU Post: Played five seasons of varsity softball at Longwood High School ... four-time All-County selection ... two-time All-Long Island honoree (2013 & 2015) .. named Player of the Year, All-Region and All-State as a sophomore ... garnered Rookie of the Year and All-League honors in eighth grade ... boasted a .458 batting average, .556 on-base percentage, .644 slugging percentage and .987 fielding percentage in her senior season ... struck out in only one plate appearance from 2013-15.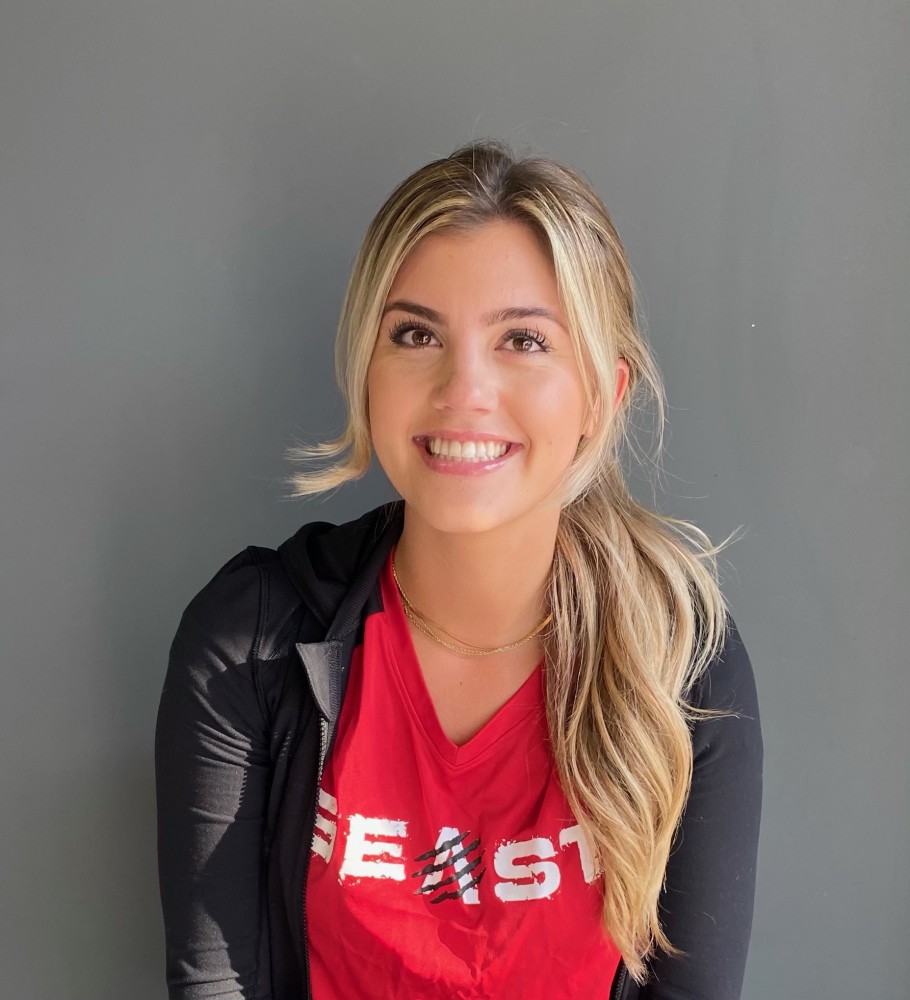 Chelsea Hawks - Pitching Specialist
Chelsea was a local standout pitcher for the Molloy College Softball team between the years of 2014 – 2017. She was East Coast Conference Pitcher of the Year in 2017. She lead the Lions to the 2017 NCAA Division II College World Series. We are excited to have Chelsea a part of Team Beast Softball. She will take the lead developing our pitchers within the organization and assisting with all facets from training to programming. I feel we acquired the best tactician around in this important area of softball. Attaining Chelsea as part of the program sets us apart from all other organizations on Long Island. Chelsea is also currently a nurse at Mather Hospital in Port Jefferson, NY, in addition to her duties with Team Beast Softball. We are excited to have her and we want to welcome Chelsea to the organization.
2017: East Coast Conference Pitcher of the Year…All-Conference First Team…NFCA All-East First Team…D2CCA All-East First Team…Led conference with 245 strikeouts and 20 wins while ranking second in earned run average (1.76) and saves (4)…Ranked 11th in Division II in strikeouts…Pitched the program's first-ever perfect game, recording a season-high 14 strikeouts at Dominican (Apr. 17)…Started 37 of her 44 appearances, totaling 234.2 innings of work…Boasted a 20-13 record…Tossed 25 complete games, featuring seven shutouts…Totaled eight double-digit strikeout performances…Awarded Molloy's Senior Female Athlete of the Year…Named ECC Pitcher of the Week three times while being named to Weekly Honor Roll on three occasions.

2016: All-ECC Second Team ... named ECC Pitcher of the Week on Mar. 21 ... posted a career-best 18-11 record with team-highs in the following statistics: earned-run average (2.84), appearances (35), starts (31), complete games (18), shutouts (5), innings pitched (19.1), strikeouts (180) and batting average against (.231) ... was ranked 40th in the nation among Division II pitchers in strikeouts, also collecting 6.6 strikeouts per seven innings ... had five double-digit strikeout performances on the season, fanning a career-best 15 in a three-hit shutout of Saint Thomas Aquinas on Mar. 22 ... also struck out 11 Spartan batters in a 3-2 win on Apr. 24 ... tossed a one-hit, six-inning shutout with seven strikeouts against Pace on Mar. 14.

2015: Competed in the 2015 London Cup in England... In 30 games, she had an 11-11 record with a 3.62 ERA and 75 strikeouts... She ranked sixth on the team with 11 complete games and was 11th in the ECC with six... Named to the ECC Commissioner's Honor Roll for the 2014-2015 academic year.

2014: Started 32 games in the circle, making three appearances in relief her rookie season. Won a team best 15 games (15-9) along with two shutouts... Paced the squad with 125 strikeouts tossing 166.2 innings…Ranked second on the team with a 3.49 ERA...Opponents hit just .297 against her. Led the ECC in innings pitched, 3rd in strikeouts and 9th in ERA. Recorded her first collegiate win against NYIT, allowing 1 run over 5 innings (4/1)… Won her next three starts striking out a combined 17 batters. Fanned 9 batters, allowing just 1 run in a 3-1 win against Pace (4/18). Allowed just 1 hit along with 7K's in a 9-1 win versus the University of Bridgeport (4/22). Struck out a career-best 10 in a 3-hit win at Queens College (4/26)… Followed it up the next day with a 8-0 shutout win, 7K's and just 3- hits at St. Thomas Aquinas (4/27). Awarded the win and tossed 5 innings in the game that advanced Molloy to the ECC championship (5/3).

Prior to Molloy: Graduated from Shoreham-Wading River High School, where she played varsity softball and ran cross country...holds numerous softball accolades, including: being named All-Division (2010), All-County (2011, 2012, 2013), First Team All-State (2013), and the Suffolk County Pitcher of the Year (2013)...holds record in New York State for most strikeouts in a single game (27, 2013)...owner of Shoreham-Wading River softball record for most strikeouts (711) and shutouts (25) in a career; also most strikeouts in a season (237).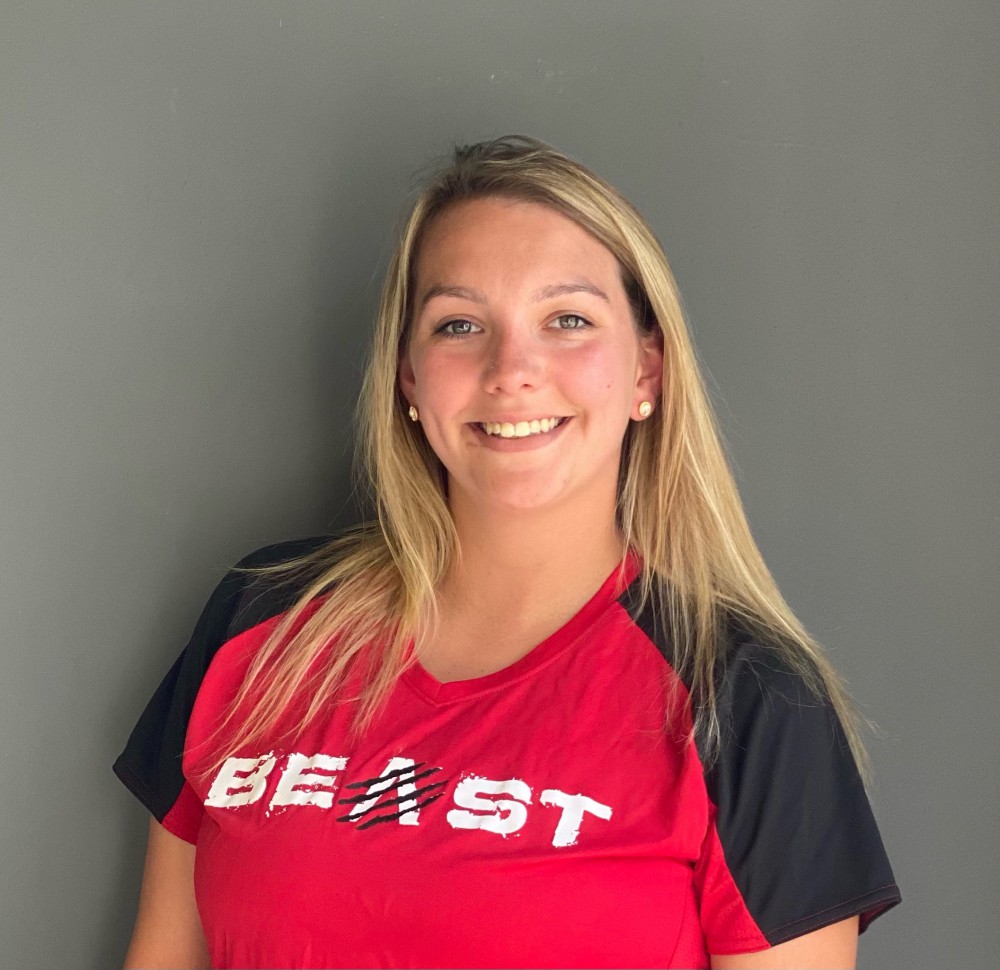 Alex Russo - Catching & Hitting Specialist
Alex was a standout catcher for the Molloy College Softball team between the years of 2015 – 2018. She was part of the battery that lead Molloy College to the 2017 NCAA Division II College World Series. Offensively, Alex had a knack for getting the big hit on the biggest stages. Had a walk off homerun in the 2017 NCAA East Regional to advance the Lions to the Super Regionals in 2017, giving them a chance to win the Regional Crown and advance to the World Series that year. Listed below are Alex's career highlights and accolades. We are excited to have Alex a part of Team Beast Softball. She will work side-by-side with Jamie Apicella developing our catchers and assisting with our hitting philosophy throughout the organization.
2018: Started all 55 games behind the plate...Drove in 23 runs on 33 hits, six doubles, and two home runs, hitting at .217...Drove in a season-high three runs with a home run in a 3-0 victory against New York Institute of Technology (Apr. 15)...Added a second home run against the Bears (Mar. 31), driving in two runs in a 6-4 victory...Hit a game-winning two-run single against Caldwell (Apr. 22)...Totaled 228 putouts and 35 assists, fielding at .992...Threw out 21 of 24 attempted steals.

2017: Started 54 contests behind the plate for the maroon and white…Drove in 16 runs on 40 hits, eight doubles, and two home runs while scoring 14 runs…Averaged .255 at the plate while slugging at .344 with an on base percentage of .295…Went a season-best 3-for-5 in a win against Stonehill (Mar. 12)…Drove in two runs with a homer to win the NCAA East 2 Region, sending the team to Super Regionals…Threw out 12 runners attempting steals and totaled 339 putouts for a .989 fielding percentage on the year.

2016: Started 54 games and played in 56 primarily serving as the team's catcher ... Hit. 283 with two home runs, 10 doubles and 37 RBIs ... Posted a .993 fielding percentage behind the plate ... Drove in a season-high five home runs with a double and home run against NYIT on Mar. 24 ... Hit a grand slam as part of a nine-run inning versus Dominican (N.Y.) on Apr. 11 ... Went 3-for-5 with three RBIS in a win over Bridgeport on Mar. 30.

2015: In 51 games, she had a .338 average with 17 RBI's...She went three-for-three with three RBI's off of one home run against St. Thomas Aquinas (Mar. 28)...Ranked 20th on the team with 45 hits and was eighth in the ECC with 35...Selected to the ECC Softball Weekly Honor Roll.

Prior to Molloy: Member of the Longwood High School varsity softball team...In her freshman season, the team went 16-5...Sophomore year: 19-3 and a Suffolk County Championship...Junior year: 21-4, a Suffolk County Championship and a Long Island Championship...Senior year: 15-6...Named All-League in 2012...Tabbed All-Division, Bulldog and NFCA East Region Second Team in 2013...Selected All-County and MVP in 2014.