North Carolina players have great new options for their off-season training with all new Hitting, Catching, and Arm Care Programs coming to WISC this winter. Each 8 week Academy Program will go deep on proper mechanics, conditioning and the mental aspects of the game. Train with our professional staff to maximize your gains this off-season! The Hitting Academy, Catching Academy, and Arm Care & Velocity Camp are open to players from all organizations in grades 3-12 and run on Saturdays starting December 4.

Click on the clinics below to register.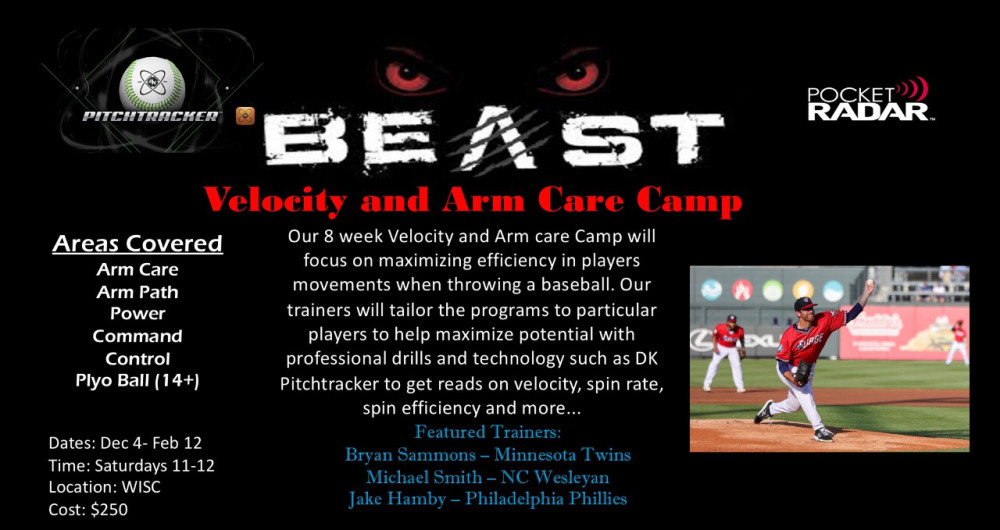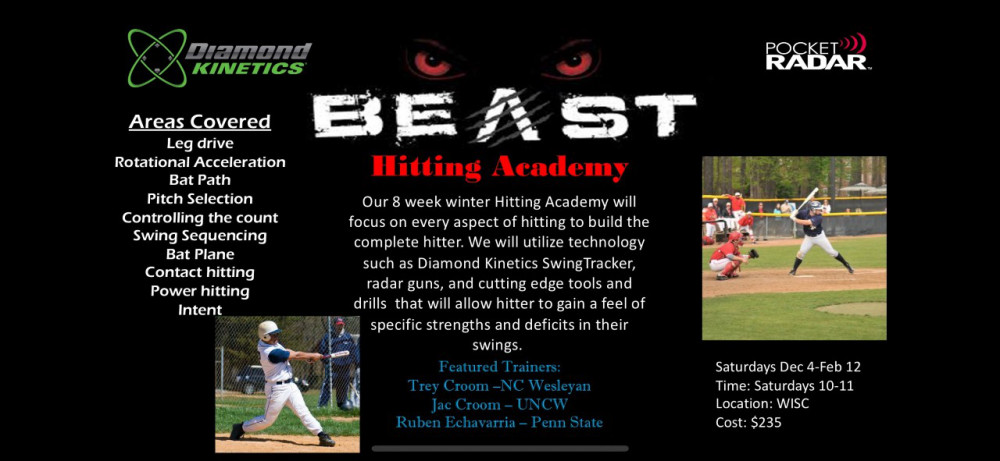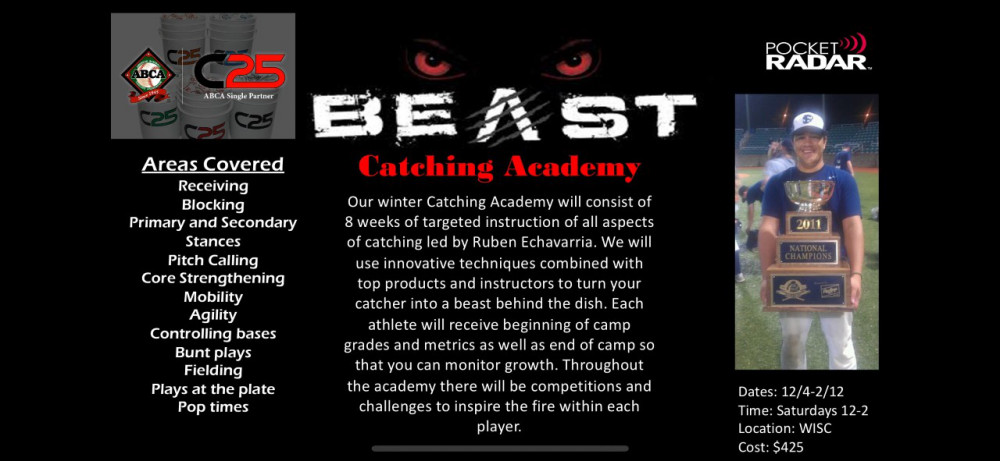 Also new this Winter is the Youth Skills Camp for players age 6-9. The Youth Skills Camp will focus on helpng and develpng aspiring young baseball players wth game fundamentals. Trainers use proven drills to build hand/eye coordination, build athleticism, and understand the fundamentals of baseball. The 8-week program runs Tuesdays starting December 14.