Team BEAST Holiday Pop Up Shop - NOW OPEN - ORDER BY SUN 11/20!!!
by Beast Long Island
Posted on November 15, 2022 at 06:52:45 AM
---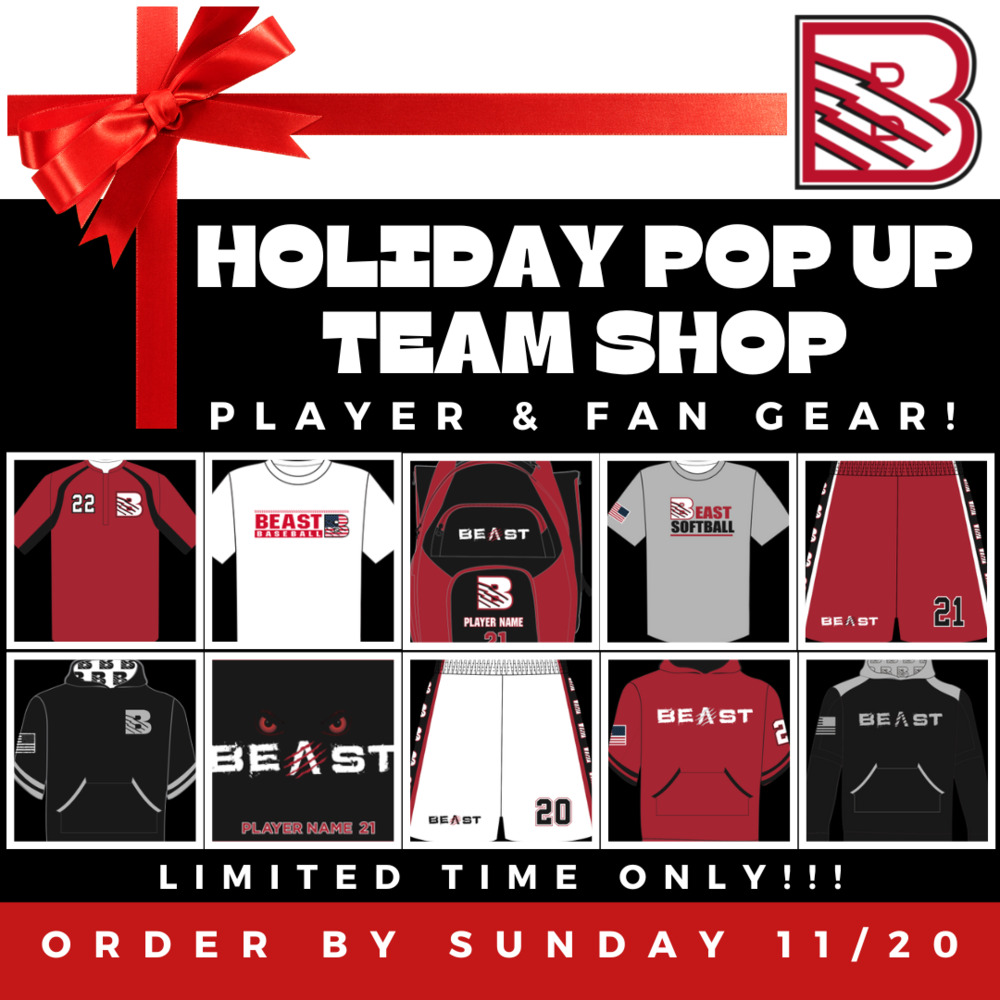 ---
The BEAST Holiday Pop-Up Shop is Now Open! Plenty of gift ideas for your favorite players and fans! From hoodies to tees to bat bags and more - there's something for everyone this holiday! New styles and old favorites! Hurry though - the store closes Sunday 11/20 - these items are available online only and will not be available once it closes.

https://beastbbsb.itemorder.com/shop/home/

ORDER NOW!
---
Previous Page